The First Time Passport service is created to walk anyone through the steps necessary to obtain their new passport. Everything needed is explained below. Please note: applicant's must first apply at an Acceptance Facility before sending documents to Visa Network.
Checklist
 ONLINE DS-11 APPLICATION

---

Complete Online and create PDF
The PDF will be downloaded. Print two copies and don't sign anything yet
You'll be asked questions about processing and shipping methods. Any answer you choose is completely separate from our service and no payment will be asked. To finish the form- click on "Create Form"

 LETTER OF AUTHORIZATION FORM

---

Must be completed only by applicant. The top 2 boxes must be check-marked, and "Visa Network" next to Courier Company Name. For help, call Visa Network (415) 693-0330. 

 PROOF OF US CITIZENSHIP

---

Certified birth certificate, issued by state, County Health Department, or Vital Statistics Bureau. Please note: a hospital certificate is not acceptable
Naturalization Certificate
Old, expired U.S. Passport

 TWO PASSPORT PHOTOS

---

2×2″ in size, taken in the past three months, no glasses, with white white background

 PHOTO ID (IF APPLICABLE)

---

Driver's license or state I.D.

 BLANK CHECK

---

Service fees for minors are 140 and 35 for clerk fee (varies). Some facilities do accept credit card.

 FLIGHT ITINERARY OR BUSINESS / PERSONAL LETTER

---
The next step for you is to go to an Acceptance Facility.
Once you've gathered all your documents, visit a PASSPORT ACCEPTANCE FACILITY. Most require appointments, but some allow for walk-ins. Call (415) 693-0330 if you are having trouble locating one. Notify the clerk you are using an expedited service (Visa Network). All contents will be placed into a sealed envelope. If the clerk does not feel at ease about releasing the sealed envelope, suggest that he/she refer to page 31 or 44 of their Passport Agent's manual, "Hand-carrying of Executed Applications". Do not open this sealed envelope or the application will be invalid.
Include a copy of the DS-11 and ORDER FORM outside of the sealed envelope for delivery.
 COPY OF DS-11

---

Agency requires a copy of the DS-11 to be attached outside of the sealed envelope. If the form was handwritten, please create a new form online.

ORDER FORM

---

A form for Visa Network contact, shipping, and billing purposes. Include outside of the sealed envelope
Good Job! You're on your way to getting a new passport!
Mail or bring sealed envelope to or visit our address
Call us if you'd like us to arrange a courier
Attn: Passport Desk
Visa Network
870 Market St. STE 888
San Francisco, CA
94102
Notice
The 2-D bar-code pages must be clear and sharp in black print on white paper. The paper must be 8 1/2 inches by 11 inches, with no perforations, one-sided. Applications printed on thermal paper, dye-sublimation paper, any glossy paper, or on a dot matrix printer will not be accepted.
The Letter of Authorization must be handwritten by the applicant only. The pen used must be in black or blue ink and not interchanged. All fields must be completed including Courier Company Name- be sure to write "Visa Network."
Eligibility
Applicants must be 18 and older at the time they are applying for a 1st time passport. If you are 17 or younger, go to our requirements page for minors.
Need help? Call Visa Network (415) 693-0330. One of our reps will explain and guide you through the process.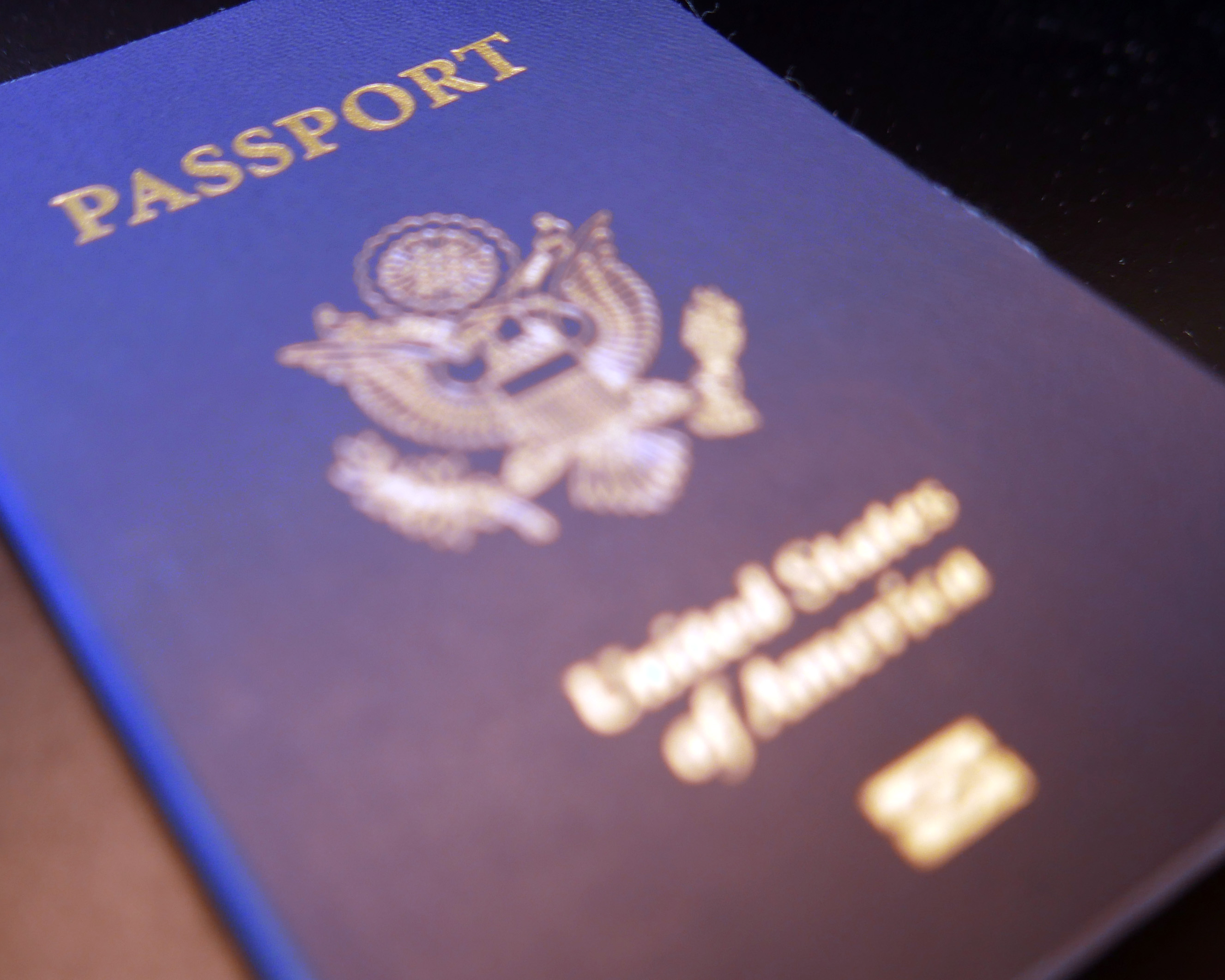 THE FIRST TIME PASSPORT SERVICE
☑️ Live 1-on-1 help
☑️ Document pre-check assistance
☑️ Overnight shipping or Courier
☑️ Limited spots for 48HR services- these book fast! 
Passport Agency Amount
Enclose a fee in the form of a personal check or money order. Make checks payable to "U.S. Department of State." The applicant's full name and date of birth must be printed on the front of the check. There is a fee of $15 if the applicant doesn't provide a check and Visa Network provides one instead.
| | |
| --- | --- |
| Form DS-82 | $170 |
| with passport card +30 | $200 |

Visa Network Price
| | |
| --- | --- |
| 10-15 business days | $47.50 |
| 6-8 business days | $87.50 |
| 3-5 business days | $107.50 (Best Value) |
| 24/48 hours |  $147.50 |
| SAMEDAY- 6hrs | $197.50 |

Price does not include shipping ($35 to office or $41 to home), 3.3% bank fee or extra handling charges that might incur during the process. We don't have hidden fees and we won't charge extra without letting you know. Please include a credit card on the Visa Network Order Form. Alternatively, you may pay with cash, check or money order.
VISA NETWORK
870 Market St. STE #888
San Francisco, CA 94102
Tel: (415) 693-0330
Fax: (650) 296-8601
Copyright © Visa Network 1989-2022. Other content are copyright of
their respective owners. No copyright infringement intended. All rights reserved.